If you are a professional speaker with a book or two under your belt, a brand reputation and an agent – most of your speaking opportunities will come to you.
But if speaking is something you do as part of your job, how do you get that 45-minute slot at the Future of Human Resources Conference in Orlando?
There are typically four paths to getting an opportunity to climb on stage at a large conference and share your vast knowledge with hundreds of attendees. These are:
You are Asked: Someone recommends you or saw you speak at another event. This is your dream scenario as a non-professional speaker.
Company Sponsorship: This is the easiest and most sure-fire approach. Your employer pays for exhibit space and/or a sponsorship that includes a speaker session.
Submitting a Proposal: The most common, but also most competitive approach is by submitting a proposal through the event's normal speaking submission process. This usually requires completion of an online form and with submission deadlines typically ranging from 3-12 months prior to the conference.
You Ask/Use Your Connections: This is where you use your relationships and connections to get the inside track on a session.
Most often, however, your primary route to securing a speaking slot at a major conference is through #3 above, using the event organization's online submission form. This necessary process can make your odds at success a crapshoot. So how can you increase your chances of success?
9 Tips to Increase Your Chance of Success
1. Plan for Next Year: If you are speaking at an event you like and want to speak again next year, talk yourself up. If your session went well, make sure you engage with the influencers at that organization and mention how engaged the audience was, the number of questions people asked, that people were standing in the aisles your session was so packed. Obviously don't go overboard and sound like you are bragging, just be factual and matter of fact.
The better approach, however, is to ask event organizers for feedback right after your session as this has them singing your praises instead of you sounding self serving. Regardless, plant seeds for the next year. Make sure the right people know that your session went well so they'll remember when you come calling the following year.
2. Ask Directly: Like many things in life, a lot of success actually begins behind the scenes and via relationships. If you are an expert in your field, you should have connections – use them. If you know anyone at the event organization, reach out to them via email, social media or phone and tel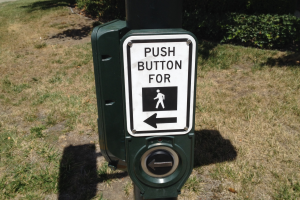 l them the topic you are thinking of. Get a few minutes of their time to run an idea by them. If they help you co-create the topic, ultimately it will be difficult for them to say no to the idea.
3. Chat with Influencers at Other Events: One of the smartest things I ever did was chat with the head of a conference organization at one of their regional events. I had just gotten off stage after doing a short sponsored talk and mentioned to the organizer that I had never attended or spoken at their annual conference – and that I really wanted to speak at the next year's conference. I shared an idea with him and we batted it around for a few minutes and he gave me some good suggestions.
Armed with this insight, I submitted my proposal through the public process (also mentioning the conversation in the comments field of the online form) and did secure a speaking session. My session was well attended and received a speaker rating of 4.76 versus the conference average of 4.4.
4. Capitalize on Previous Sessions at the Same Conference: If you've spoken at the same event before, you have a proven (and hopefully good) track record. You might even have a video from your session, some positive Tweets and a rating and comments from the post-session surveys.
Leverage the objective feedback not only in your proposal submission, but also in dialog and conversation with contacts at the event organization. Reach out to decision-makers and contacts and remind them how well received your session topic was at the previous event and that you were thinking of then proposing a follow-up to build on the previous content and audience enthusiasm.
5. Leverage Exclusive Content/Client Co-Presenters: Organizers are looking for great content and great speakers, but they also want their event to create buzz, to be talked about. Does your company have a major new research study or a Fortune 500 client of yours is willing to share a case study with data? Before submitting the proposal, reach out to your contacts and run the idea past them.
6. Get An Introduction: The above all sounds fine if you are at least somewhat known with the event organization, but what if you've never spoken at their events? Leverage friends, contacts and peers who do have a track record with the organization/conference. Have a peer make an introduction: "Mary, I'd like to introduce you to a friend of mine, Bob Smith, who is probably the smartest person I know on X, Y, Z topic. I know you have a formal speaker submission process, but I thought I'd make an introduction as I think he would make a really great speaker for next year's summit."
You might get a standard reply to submit your proposal through the online form, or it might open a dialog as your area of expertise fits perfectly in a new track the organizers are considering adding to the upcoming conference.
7. Leverage Content/Business Relationships: Do you write a regular column for a media company that also runs conferences? Is your company doing a joint study or similar project with the conference organization? Use these relationships and content to start a conversation about securing speaking slot at one of the organization's conferences. It is in a media organization's best interest to promote its columnists and content, so this should be one of your first and best avenues to pursue.
8. Get on the Program Committee or Advisory Board: Many conference organizations establish formal or informal programming committees and/or advisory boards. See if you can get on one of these. While they require a bit of extra work, the experience pays dividends in that you both learn about and can influence which topics and speakers are considered. And usually, as a participant in this process a quid-pro-quo benefit is that you get a first shot at one of the sessions.
9. Get Involved With Key Associations: Beyond the above suggestion, make sure you are generally involved as a board member or in some capacity with one or more associations in your industry. Your involvement may have nothing to do with the association's conferences, but you increase your visibility and awareness of your commitment within the organization. You will interact with board members and staff who are driving the conference and who then may reach out to you to speak or give your proposal more weight because of your involvement and relationship with the organization. 
What Not to Do
One thing you should avoid if at all possible is applying pressure based on event sponsorships. Some conferences keep a strict separation between church and state, meaning you can't or won't get a speaking slot because of sponsorships or the amount of your employer's trade booth spend.
Whereas others will give you everything from a keynote to a breakout slot as part of your sponsorship contract or simply just for the asking. Know the situation and work within the system and process of each organization.
Don't, however, imply that an organization owes you a speaker session as a result of the current/past sponsorships. While your employer may have spent $250,000 as an exhibitor over the last 5 years, aggressively pushing that on the content side of the organization could hurt your personal brand and future chances of getting a slot on your own.
If you truly believe you are being slighted and competitors are getting speaking slots and you are left in the cold, let your events marketing person take the lead and see if they can negotiate on your behalf. Let them play bad cop and use their relationships with the sponsorship sales people to work their magic.
But in the end, the best thing on your side is to be a compelling speaker and have at least some track record in your industry. And if you can work your relationships on top of that to give you an edge over the other hundreds of session proposals – make sure you use them.
Good luck!