Do you recall the worst keynote presentation you've ever seen?
As audience members, most of us have higher expectations for a keynote presentation than someone speaking in a breakout room. I personally hope to be entertained, educated and potentially inspired with a big idea or riveting story.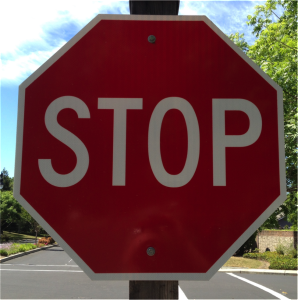 The responsibility of a keynote speaker is huge. Before a speaker can inspire an audience they must establish a foundation of professionalism and credibility. It means acting like you belong on stage.
Several years ago I attended and spoke at a marketing conference where the keynote speaker failed on all accounts. Let's walk through his mistakes:
Showed up at the last minute: The speaker was to begin at 9:00 a.m. and he showed up at 8:59. Seriously? Unless your flight is delayed or something similar, always arrive at least 30-60 minutes before it is your time to speak.
Wasn't set up: Not only did this speaker show up at the last minute, but he still had to set up his laptop and launch his presentation. It got worse.
No Apple Mac Adapter: He was using his own Apple Mac laptop for his presentation, but didn't bring a VGA adapter with him. Most A/V vendors expect Mac users to supply their own adapters. So it is now a few minutes after 9 a.m., and the A/V person is looking in his gearbox to see if he has a Mac adapter. Meanwhile, the audience is watching this unprofessionalism unfold as the event host is doing his best to tap dance. All the while the speaker appears oblivious that the audience is becoming annoyed.
Wants to play a video via the snail-paced hotel conference WiFi: The speaker finally gets set up (several minutes after 9 a.m.) and then a few minutes in he makes his next, and perhaps biggest mistake. He has a link to a video he wants to play that is hosted on YouTube. Ugh. This particular hotel, like many, has painfully slow WiFi and so the video the speaker wants us to see never loads. This after the A/V person comes to the speaker's rescue to even get him connected to the WiFi.The A/V person suggests downloading the video to his hard drive. Meanwhile, the audience is beginning to wonder what the hell they are watching. Is this the first time this person has spoken in front of an audience? Why is he so unprepared? At this point no one even cared what he was talking about – he had lost everyone in the room.
The content was dated and not insightful: The audience learned nothing from this speaker. He was a recently retired executive from a well-known publishing organization and walked through the impact of the Internet on publishing as if it was the 1990's and a developing concept. There was nothing new or insightful in any of his slides – which were basically a collection of statistics that everyone in the room was already familiar with. He failed to connect at any level and didn't share anything new or intriguing about the publishing industry in the Internet era or specifically how his past employer responded.
In the last 15 years, I have probably seen 250 keynote speakers. This gentleman was clearly the worst. He didn't fail because his slides were bad, or that he was a horrible speaker. No he was horrific because he was unprofessional, unprepared and most disturbing, uninspiring.
If you are a relatively new speaker, you probably aren't going to wow an audience with your amazing humor and incredible story-telling ability. But what you can do is be prepared, professional and craft your story and slides in a way that most everyone in the room will walk away with at least one inspiring idea.
Don't be that other person.